Course
TS101 - Spirituality I
Not avaliable for online application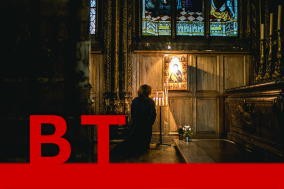 General Information
Course Type
On Campus
Course Category
T08 Spirituality
Description
Teaching Objective:
1. From the study of systematic theology, to understand the structure, development, principle and method of spiritual life, and to apply them on one's spiritual life.
2. To investigate the spiritual life of Christians in the course of history; to explore the structure, development and approaches of spiritual life from their experience.

Teaching Content:
1. Basic concept of spirituality
2. Spiritual life
3. Spirituality in the early church
4. Monastic life in the East and West
5. Spirituality in the medieval church
6. Spirituality in the 20th century
7. Tendencies of spirituality after Vatican II
8. Spirituality of Chinese Christian
9. Growth of Spirituality

Teaching Mode: Lecture

Assessment Mode: Oral, Paper and Presentation
College Organization Structure
THEOLOGY DIVISION
Course Tuition Fee
1150.00
Course Combination
There is no records at the moment.