Course
TD101 - Introduction to Theology
Not avaliable for online application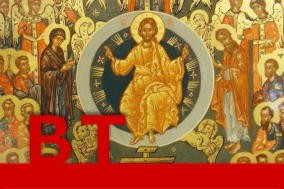 General Information
Course Type
On Campus
Course Category
T02 Fundamental and Dogmatic Theology
Description
Teaching Objective:
1. To help students revise/grasp the meanings of basic philosophical concepts, which are the foundation for studying theology;
2. To help students grasp the process and method of studying theology by studying the process of theological development;
3. To help students develop their theological horizon on the macro level;
4. To help students develop the capacity and the attitude of critical thinking, which is the subjective condition of the possibility for studying theology;
5. To help students understand the theological tradition of the Catholic Church, and to explore creatively as to promote theological development in the context of the Catholic tradition.

Teaching Content:
1. To teach Bernard Lonergan's cognitional theory/anthropology
2. To teach Lonergan's method in theology

Teaching Mode:
Lecture, Group Discussion and Personal Reading

Assessment Mode:
Oral
College Organization Structure
THEOLOGY DIVISION
Course Tuition Fee
1150.00
Course Combination
There is no records at the moment.