Course
LD03 - The Church as a Communion - Its Theological Significance
Not avaliable for online application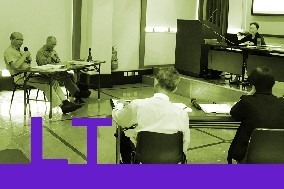 General Information
Course Type
On Campus
Course Category
L02 Courses proper to the specialization of Dogmatic Theology
Description
Teaching Objective:
The course aims at a specific research on the Communion Ecclesiology developed in recent decades through studying Pope Benedict XVI's works regarding the topic from 1992 until now.

Teaching Content:
This is a specialized research on the Church as Communion in the post-Vatican II period. The document regarding this subject: "Letter to the Bishops of the Catholic Church on Some Aspects of the Church Understood as Communion", issued by the Congregation for the Doctrine of the Faith in 1992, serves as the starting point of the research. Studying Pope Benedict XVI's works relevant to the subject in light of the teaching of Vatican II provides us with insights into the mystery of the Church as Communion. Against the background of Ecumenism, our research also attempts to discuss different models and theological implications of communion ecclesiology developed by some contemporary theologians.

Teaching Mode:
Lecture and Group Discussion

Assessment Mode:
Paper and Presentation
College Organization Structure
THEOLOGY DIVISION
Course Tuition Fee
1340.00
Course Combination
There is no records at the moment.