Course
EPH103 - Philosophy of Nature
Not avaliable for online application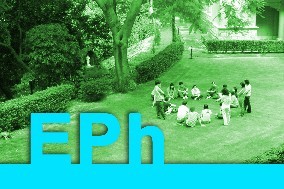 General Information
Course Type
On Campus
Course Category
EPh02 Systematic Philosophy
Description
Teaching Objective:
Since philosophy of nature is a branch of cosmology therefore, the objective of this course is to introduce the concept of nature in accordance with the historical development of the various theories of cosmology in Western philosophy of science. There are two main themes of this course: (1) to assess the capacity of science to investigate the origins and nature of the universe; (2) to examine the plausibility of achieving a unified explanation of the nature of universe.

Teaching Content:
We will probe the following questions:
1) What is the form (gestalt)/structure of nature?
2) How did the form/structure of nature derive from?
3) How can we understand the form of nature and thus its meaning from the human perceptual and cognitive perspective?
We will adopt a historical survey from ancient Greek to modern philosophy of science in order to grasp the main theses of various theories of nature presented by the science of man in the Western world. By so doing, we hope that we can start up our contexts for discussion of those issues we set above.

Teaching Mode:
Lecture and Personal Reading

Assessment Mode:
One Research Paper
College Organization Structure
THEOLOGY DIVISION
Course Tuition Fee
1260.00
Course Combination
There is no records at the moment.