Course
EPH207 - Philosophy of God
Not avaliable for online application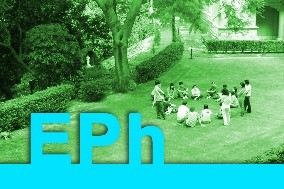 General Information
Course Type
On Campus
Course Category
EPh02 Systematic Philosophy
Description
Teaching Objective:
The course aims to introduce the main understanding of God in modern and contemporary philosophy by which the classical reflection on the existence and nature of God in Western philosophy can be referred and studied in depth. It assists the students to well-know the modern and contemporary philosophical approaches to God, and to reveal the significance of God upon modern man with regard to reason and faith, so that the faith in God can be confirmed and enriched by human reason.

Teaching Content:
The course chooses ten major philosophers (thinkers) in modern and contemporary philosophy, including Descartes, Pascal, Paley, Spinoza, Feuerbach, Marx, Nietzsche, Freud, Kant, Leibniz, etc. as the main content. It introduces their philosophical reflection on God other than Christian tradition and especially refers to the classical understanding of God in Mediaeval philosophy.

Teaching Mode:
Lecture

Assessment Mode:
Paper
College Organization Structure
THEOLOGY DIVISION
Course Tuition Fee
1200.00
Course Combination
There is no records at the moment.