Course
TH101 - Church History I
Not avaliable for online application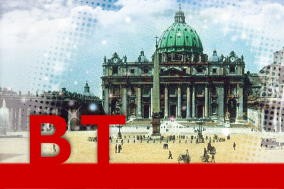 General Information
Course Type
On Campus
Course Category
T05 Patristics and Church History
Description
Teaching Objective:
1. To equip the students with a general outlook and understanding of Church History focused on the period of the Primitive Church.
2. To enable the students build up an independent, deeper and critical perspective regarding the historical truth of a certain event.

Teaching Content:
1. The birth of the Church: the Apostolic Age; the Roman Empire.
2. Christians in a hostile world: the views of others; the persecutions.
3. Being a Christian in the early centuries: liturgy and prayer; ministries; division and unity.
4. The Church in the Christian Empire: from religious freedom to state religion; the development of worship and the progress of evangelization; the beginnings of monasticism.
5. The formation of the Creed: how can the divinity of Jesus Christ and of the Holy Spirit be expressed? How can one express the unity of the God-man Jesus Christ? The organization of the Church and Church unity.
6. The Church Fathers: who are the Church Fathers? The golden age of the Church Fathers.

Teaching Mode: Lecture

Assessment Mode: Oral
College Organization Structure
THEOLOGY DIVISION
Course Tuition Fee
1150.00
Course Combination
There is no records at the moment.