Course
TH102 - Church History II
Not avaliable for online application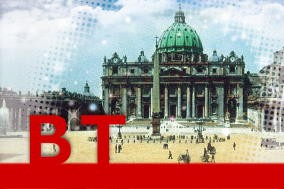 General Information
Course Type
On Campus
Course Category
T05 Patristics and Church History
Description
Objective:
1. To equip the students with a general outlook and understanding of Church History focused on the period of the Middle Ages.
2. To enable the students build up an independent, deeper and critical perspective regarding the historical truth of a certain event.

Content:
1. The Middle Ages: invasions, and a redrawing of the religious map; the first rebuilding of the Christian world; new chaos, and the slow return to equilibrium.
2. Christendom and its foundations: the foundations of medieval Christendom, the works of faith; faith as an inspiration to intellect and the arts.
3. Expansion, challenge and defence: Crusade and mission;
4. The Autumn of Christendom: the birth of the lay spirit; the tribulations of the papacy; human problems; the Church in the East.
5. Transition to a new era.

Mode: Lecture

Examination: Oral
College Organization Structure
THEOLOGY DIVISION
Course Tuition Fee
1150.00
Course Combination
There is no records at the moment.