Course
TH203 - Church History III
Not avaliable for online application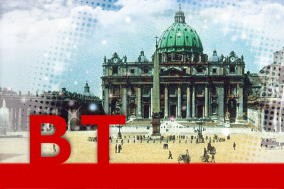 General Information
Course Type
On Campus
Course Category
T05 Patristics and Church History
Description
Teaching Objective:
1. To equip the students with a general outlook and understanding of Church History focused on the period of the Reformation and Modern Age.
2. To enable the students build up an independent, deeper and critical perspective regarding the historical truth of a certain event.

Teaching Content:
1. Renaissance and Reformation: Europe at the time of the Renaissance; the Reformers; religious confessions in Europe.
2. The Catholic Renewal: Catholic Reform in the 16th Century; the religious flowering of the 17th century; internal conflicts and crises.
3. The evangelization of the world: the great missionary enterprises of modern times; across the continents; China; crisis of 18th century missions.
4. The Church in the Age of Enlightenment and Revolution: changes in the 18th century; the revivals in Protestantism and in the Eastern Churches; the shock of revolution.

Teaching Mode: Lecture

Assessment Mode: Oral
College Organization Structure
THEOLOGY DIVISION
Course Tuition Fee
1150.00
Course Combination
There is no records at the moment.