Course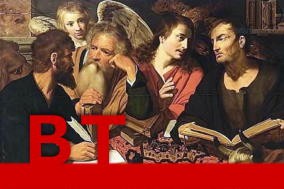 General Information
Course Type
On Campus
Course Category
T01 Sacred Scripture
Description
Teaching Objective:
To help the students understand the logic and main argument in the first eight chapers of Letter to the Romans. To explain certain important Pauline terms, e.g., faith and salvation. To guide the students in a careful reading in certain passages in 1 Corinthians, 2 Corinthians and Galatians.

Teaching Content:
A careful reading of the first eight chapters of Romans with special emphasis on the creative fidelity of God and the sinfulness and the salvation of humankind. A close reading of ch. 1 verses 18-25, ch. 7, chs. 12, 13, 14 and 15 of 1 Corinthians. A short introduction to certain passages from 2 Corinthians and Galatians.

Teaching Mode: Lecture and Others

Assessment Mode: Written and Others
College Organization Structure
THEOLOGY DIVISION
Course Tuition Fee
1150.00
Course Combination
There is no records at the moment.