Course
TD203 - Christian Anthropology
Not avaliable for online application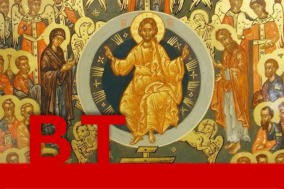 General Information
Course Type
On Campus
Course Category
T02 Fundamental and Dogmatic Theology
Description
Teaching Objective:
In the light of Christian faith, this course attempts to explore the mystery of "Man." It takes us into the depth of mystery, through the heart and mind of the Chinese, to reveal the essence of "Man", its plurality, and its immanent and transcendental dimensions, as well as the dynamic spirit of life. In the course of God's salvific history, man is called, together with all creation, to grow toward a uniting harmony between heaven and earth.

Teaching Content:
Under the inspiration of the Holy Spirit, this course takes us on a journey of appreciation for the amazing wonders of God's creation and His ever-renewing loving care, preservation and guidance. It challenges us to reflect upon the meaning and vocation of man's creation in God's image, the fundamental structure of human nature, the free will of man, the fall of man – original sin, its consequences and the fulfillment of man's ultimate mission and calling.

Teaching Mode: Lecture and Personal Reading

Assessment Mode: Oral
College Organization Structure
THEOLOGY DIVISION
Course Tuition Fee
1150.00
Course Combination
There is no records at the moment.