Course
TD307 - Theology of Mission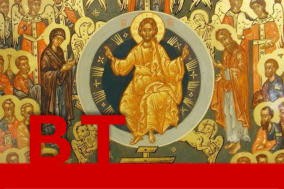 General Information
Course Type
On Campus
Course Category
T02 Fundamental and Dogmatic Theology
Description
Teaching Objective:
The students are invited to appreciate the theological and biblical foundation of Mission theology. Mission has developed in history according to different models, and special attention would be placed on missionary methods in China.
Students are invited to share their ideas on mission challenges in today's world, especially in Greater China.

Teaching Content:
1. Mission from the Trinity
1.1 Biblical foundations of mission
1.2 Theological foundations of mission
2. Mission in history
2.1 Historical movements of mission
2.2 Theological models in the history of mission
3. Mission for today's world
3.1 The uniqueness of Christ in an age of religious pluralism
3.2 Challenges to mission

Teaching Mode: Lecture and Personal Reading

Assessment Mode: Oral, Written and Presentation
College Organization Structure
THEOLOGY DIVISION
Course Tuition Fee
1150.00
Course Combination
There is no records at the moment.