Course
TH204 - Church History IV
Not avaliable for online application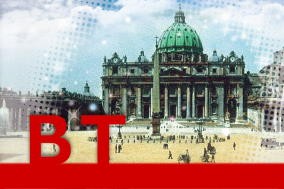 General Information
Course Type
On Campus
Course Category
T05 Patristics and Church History
Description
Teaching Objective:
1. To equip the students with a general outlook and understanding of contemporary Church History.
2. To enable the students build up an independent, deeper and critical perspective regarding the historical truth of a certain event.

Teaching Content:
1. Restoration and Liberalism: restoration; God and freedom; the First Vatican Council.
2. Secularization, the defence of religion and pluralism: across Europe up to 1914; French Catholics and the Third Republic, a test case; from World War I to the 1930s.
3. A worldwide Christianity: missionary revival in the 19th century; across the continents; China; missions after World War I.
4. The weight of modernity: Christians in industrial society; the difficult confrontation between Catholic tradition and modern sciences; the hesitant beginnings of Ecumenism.
5. From World War II to Vatican II: Christians in WWII; the religious repercussions of political events in the post-war period; pastoral and theological dynamism.
6. The Church of Vatican II: Vatican II; unforeseen results; disillusionment and hope.

Teaching Mode: Lecture

Assessment Mode: Oral
College Organization Structure
THEOLOGY DIVISION
Course Tuition Fee
1150.00
Course Combination
There is no records at the moment.