Course
LD18 - The Significance of the Mystery of Christ to the Chinese people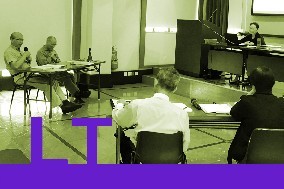 General Information
Course Type
On Campus
Course Category
L02 Courses proper to the specialization of Dogmatic Theology
Description
Teaching Objective:
The course will explore the significance of the mystery of Christ to the Chinese people in the contemporary context of Chinese society and culture.

Teaching Content:
The course will be divided into two parts. Part one will examine the characteristics and development of Chinese society and culture. Part two will move into the mystery of Christ, expound the significance of his incarnation, passion and resurrection to the Chinese people.

Teaching Mode:
Lecture and Group Discussion

Assessment Mode:
Presentation
College Organization Structure
THEOLOGY DIVISION
Course Tuition Fee
1340.00
Course Combination
There is no records at the moment.